Marquis Health Services Sites
>
Crest Pointe Rehabilitation & Healthcare Center
>
News
>
Behind The Mask – Dawn Vena, Department of Nursing
Behind The Mask – Dawn Vena, Department of Nursing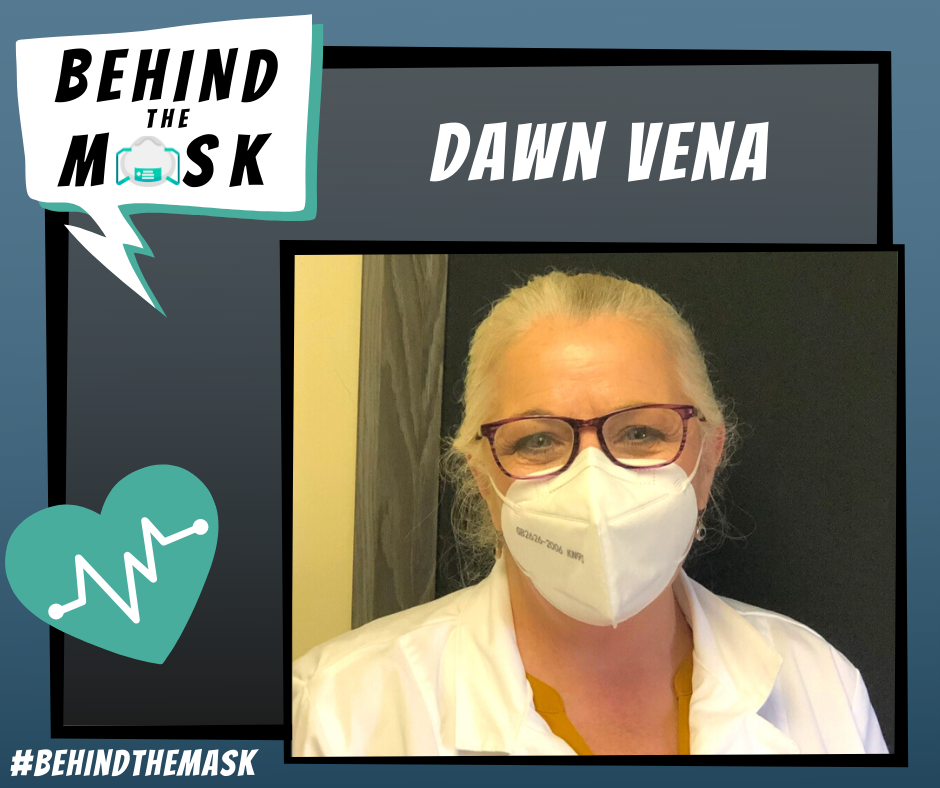 During these challenging and unprecedented times, we wanted to share with you stories from our heroes Behind The Mask here at Crest Pointe. We will be continually adding new stories for you to get to know team members here who are dedicated to providing the very best care to residents, their families, and fellow team members.
This week Dawn Vena, our Director of Nursing here at Crest Pointe, allowed us to go Behind The Mask and learn more about her passion and dedication to helping others. Dawn told us that she chose to work in healthcare to "make a difference", but specifically chose to work at Crest Pointe because of their "commitment to community."
While managing COVID-19 in the facility, Dawn reflects on how it affects her work ethic. "Each day has its challenges and rewards," she says, but finds great success in being a part of a hardworking team. "I'm proud to be a part of a team that works well together".
During this difficult time, Dawn still manages to find positivity and excitement with her role. She stated, "I wake up every day excited for what the new day brings", finding a silver lining amidst COVID-19 challenges.
On a final note, Dawn would like all to know that the Crest Pointe team is working diligently towards keeping residents and patients safe.
Thank you, Dawn, for letting us go Behind The Mask and learn a little more about your passion and commitment in caring for others! You are a true superhero here at Crest Pointe thank you for all your positivity and hard work!
If you would like to learn more about Career Opportunities at Crest Pointe: Click Here