As the area leader in Renal Care, the clinical team at Crest Pointe works in partnership with Board Certified Nephrologists to provide specialized care to patients with chronic kidney disease (CKD) and related diagnoses.
Preserving kidney function and preventing further decline are the primary objectives of our Chronic Kidney Disease Management program. When caught early it is possible to slow, stop or even reverse CKD depending on the cause.
Specifically, our program aims to:
Reduce CKD Symptoms
Decrease Disability
Increase Quality of Life
Promote Independence
Services Include:
Consultative Visits by On Staff Nephrologists
Health Coaching
Diabetic Management & Education
Dietary Education
Routine Medical Management of Associated Co-Morbidities
On-Site Community CKD Monthly Support Group
Case Management Services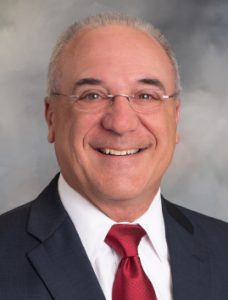 Dr. Albanese, DO is a Nephrology Specialist in Brick, NJ with over 31 years of experience in the medical field. He graduated from Des Moines University, College of Osteopathic Medicine and Surgery in 1989 and completed his fellowships at the Cleveland Clinic Foundation. Dr. Albanese has received numerous awards for his medical achievements and has published research in his area of expertise. He is affiliated with area hospitals including Community Medical Center, Ocean Medical Center, and Jersey Shore University Medical Center.
Through treatment and education, our clinical team of professionals assists patients in a better understanding of their conditions, enabling them to enjoy a greater level of independence and improved quality of life.